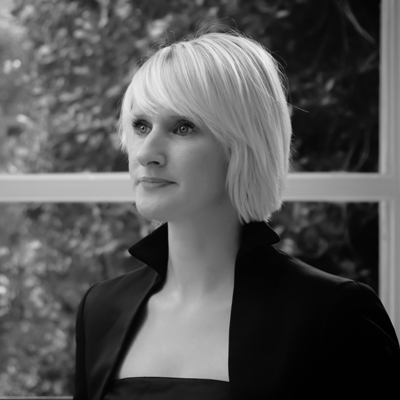 Recent appearances of Hendrickje Van Kerckhove included Dircé (Médée/Cherubini) at La Monnaie Brussels, Adèle in Fledermaus at Opéra national du Rhin Strasbourg, Kristin in Julie by Philippe Boesmans (Limoges, Opera House), Soprano 2 in Al gran sole carico d'amore (Luigi Nono) at Staatsoper unter den Linden Berlin, Norma Jean in the world première of Waiting for Ms Monroe by Robin de Raaff at de Nederlandse Opera Amsterdam and eventually Elena in Il Cappello di paglia (Nino Rota) at the Opera Houses of Nantes and Angers.
The international breakthrough for Belgian soprano Hendrickje Van Kerckhove, came in 2005 with her debut at Bavarian State Opera as Natalia-Medusa in Arnaldo De Felice's opera "Medusa", Oscar in "Ballo in Maschera" and eventually "Voce dal Cielo" in "Don Carlo" led by Maestro Zubin Mehta, who invited her to singBlondchen (Entführung) in Tel-Aviv, a part she made also her debut with at Liceu Barcelona. Called "RISING STAR" by ECHO she was offered a recital tour on Europe's most prestigious concert halls as Musikverein Vienna, Philharmonie de Luxembourg, Megaron Athens ...
Other career highlights included Soeur Constance in Dialogues des Carmélites and Maja in the world creation of Die Besessenen by Johannes Kalizke at Theater an der Wien ; Despina in Cosi fan tutte both at Flanders Opera and at Opéra national du Rhin. Other performed roles include : Valencienne (Die Lustige Witwe),Woglinde (Rheingold), Zerlina (Don Giovanni), Lisa (Sonnambula) and othersat Vlaamse Opera (Gent/Antwerpen) ; Blondchen (Entführung),  Ernestine (Monsieur Choufleuri/Offenbach), Sophie (Werther) and 1. Blumenmädchen (Parsifal) at La Monnaie Brussels.
Her 2013/2014 season in brief : Clorinda in a new production of La Cenerentola, directed by Mariame Clément at l'ONR Strasbourg and Karolka (Jenufa, new production) at the Monnaie. In concert, she will participate in the New Year's concerts at Flanders Opera, sing the soprano part in Handel's Messiah on tour with the "Orchestre des Pays de la Loire" under the baton of Hervé Niquet and in Bac'h's Matthew Passion together with the Brussels Philharmonic led by Richard Egarr, e.a...
Hendrickje studied with Bernadette Degelin at the Royal Conservatoire of Antwerp and fulfilled her vocal education with Susan Roper. She post-graduaded subsequently at the Flanders Opera Studio and at the Queen Elisabeth Musical College (where she was coached by José van Dam and Susanna Eken. Her international career started when the "Royal Theater la Monnaie" offered her to sing "Kristin" in the world-creation Julie (Philippe Boesmans) that was revived at the "Wiener Festwochen" and "Le Festival d'Aix-en-Provence". She also appeared at Düsseldorf (altstadtherbst Kulturfestival) to take part in "Kain" by Scarlatti and "Jephtha" by Haendel.
In the mean time Hendrickje Van Kerckhove has worked together with conductors such as M. Barbacini, Enrique  Mazzola, Kazushi Ono, Zubin Mehta, Marc Soustrot, Michel Tilkin, Pierre Cao, P. Fournillier, Ivan Törzs, Ed Spanjaard, Paul Daniel,  Andreas and Christoph Spering, Bertrand de Billy, Theodor Guschlbauer, Louis Langrée, Philippe Herreweghe, J. Cl. Casadesus, Rani Calderon,  Attilio Cremonesi, Ottavio Dantone, Hartmut Haenchen, David Afkham, Christophe Rousset, Hervé Niquet, Roland Böer and Ingo Metzmacher. She was stage directed by G. Joosten, C. Loy, I. Van Hove, Fr. Dussenne, L. Bondy, R. Carsen, D. McVicar, A. Freyer, K. Holten, R. Castellucci H. Kupfer, Kr. Warlikowski, Waut Koeken and Katie Mitchell.

In concert she has been heard with Flemish Radio Orchestra, the Royal Philharmonic Orchestra of Flanders, the Philharmonique Orchestra of Liège (Brahms, Requiem), the National Orchestra of Belgium (Mahler 4), l'Ensemble Orchestral de Paris (at Théâtre des Champs Elysées), the Camerata Academica Salzburg (Mahler 4), R.S.O./O.R.F. (B. de Billy) in "Jeanne d'Arc au bûcher" by Honegger at Musikverein Wien and Brucknerhaus Linz with R.S.O./O.R.F. (B. de Billy), das Neue Orchester (Entführung aus dem Serail) at TCE, Paris, the Residentie Orkest The Hague (R. Strauss-Lieder) and le Concert Spirituel led by Hervé Niquet (Haendel, Dixit Dominus).